Interested to own your own personal fax facilities?
Now with only RM3 per month you can send & receive faxes from anywhere
You will be given a 015-XXXXXXX as your line, and you can view your fax online from anywhere!
Very suitable for SOHO or those in need of fax facility but on tight budget
a) Sending Faxes
Login to
https://secure.redtone.com/InstantOffice/
Key-in the fax number or multiple numbers separated by comma.
Browse for the fax document then click upload.
You can chose to preview before sending or simply send out the fax.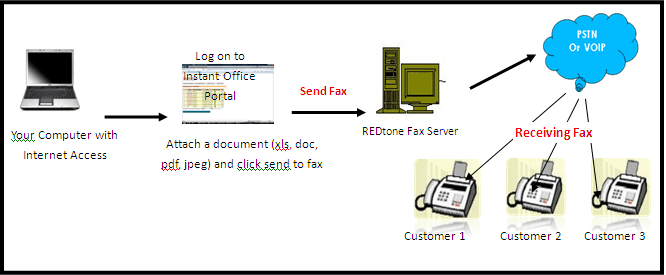 b) Receiving Faxes
You are given a personal and dedicated REDtone 015 prefix fax number for your incoming fax. A normal fax transmission will be delivered to your REDtone I-Fax inbox and also up to 5 email addresses assigned by you. All TM fixed line can be interconnected will REDtone 015.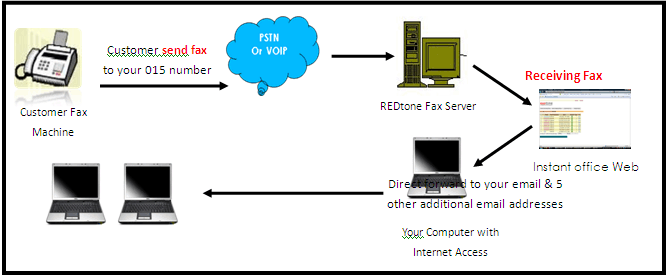 c) I-Fax account credit
Prepaid, minimum fax credit top up is RM10. Free and easy without commitment. You don't like it, just don't top up.
Example of fax received:
Activate within this month and you are entitled for only RM3 rental per month. Normal price is RM20 per month.
Service provider :
Redtone
More info:
here
Or you can call me: O3-889O35O2 (office hour)

Benefit:
iFax is latest fax technologies that allow you to send and receives faxes via Internet, in short the replacing of a traditional fax machines requiring a dedicated phone line. With I-Fax you can send and receive faxes from anywhere and anytime via PC with internet connection.
I-Fax
Key Benefits of I-Fax
• Cost effective
o No Fax machine and telephone line needed either paper or ink
o No installation
o Enjoy discount rate for sending fax
• Convenient
o Be mobile, send and receives faxes from anywhere and anytime.
o Send and receive multiple faxes.
• Confidentiality
o Faxes received in your private mailbox
You will also be given SMS broadcast service and discounted calls service for free.